We love art, the thrill of browsing through an exhibition and the feeling of surprise when we discover a new artist. As we are passionate about art, we took the liberty of choosing a few of our favorite shows that are happening throughout the year. And we assure you that you don't want to miss any of them.
Here you have the spring-summer happenings and we promise that the following weeks we'll be back with the autumn-winter curated edition of events.
1. KAWS | Yorkshire Sculpture Park | February 6th, 2016 – June 12th, 2016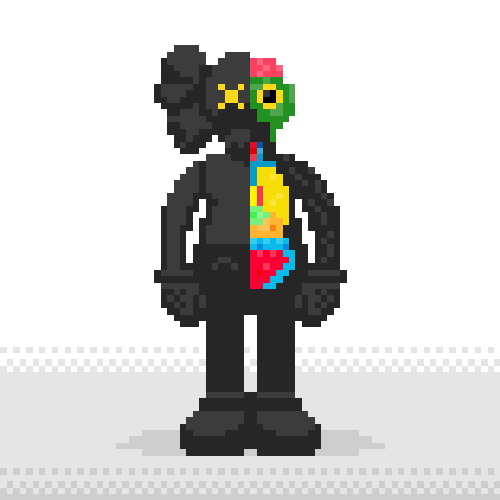 From underground manifestos of customizing billboards in New York City, while studying art, to creating animations for Disney, KAWS, or Brian Donnelly eventually found his way collector's collections and galleries, while still remaining present on the streets.
This is the first UK exhibition of renowned American artist KAWS. His giant sculptures will leave their urban habitat for the Yorkshire countryside. If you wanna meet Small Lie, KAWS trademark cartoon head over to Yorkshire Sculpture Park until 12th of June 2016. You'll be greeted by a character with a round head walking on balloon feet that evoke Mickey Mouse upgraded by criss-cross eyes signifying drunkenness or confusion.
2. Vogue 100: A Century of Style | National Portrait Gallery | February 11th, 2016 – May 22th, 2016
The year couldn't have started more beautiful than with an extraordinary journey back in time trough Vogue's archives, the fashion bible. You have time until May 22th to visit an exhibition that is greater than fashion, it's about storytelling, image-making and personalities.
All the great names in photography are there: from Norman Parkinson, Cecil Beaton, Irving Penn, Edward Steichen, Steven Meisel to Nick Knight or Corrine Day. #Vogue100
3. Strange and Familiar: Britain as Revealed by International Photographers | Barbican
March 16th, 2016 – June 19th, 2016
Martin Parr, a British photographer whose style we love and adore and the greatest British social commentator of our time, curated an ample vision of Britain as seen through the lenses of international photographers since the '30s. The show presents different points of view as some of the photographers are emigrants who observed the country for a long period of time, while others arrived with a brief to capture the British spirit and started making quick judgments of while consuming their brief visits.
4. Russia and the Arts | National Portrait Gallery, London | March 17th, 2016 – June 26th, 2016
A zoom on 1867-1914, the period that produced Russia's greatest writers and composers: Chekhov, Tolstoy, Dostoevsky and Tchaikovsky. Don't miss an occasion to see masterpieces from the State Tretyakov Gallery in Moscow. Prepare for sensitivity, honesty and the searching glare of every persona that represented the cultural golden age of Russia. If you're an art-head, you will be more than pleased by this year's art world manifestations. Keep close and follow us as we're preppin' the second part of the 'MUST SEE ART EXHIBITIONS OF 2016'.